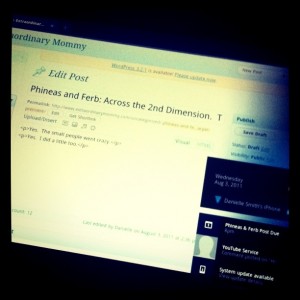 I used to be afraid of new technology.  Now?  It feels like an adventure.  Because  I recognize within every trial, the potential for my life to be better, faster, stronger and yes…easier.  As a business owner, as a mother…. these are important to me.
A few weeks ago, I was given the Motorola XOOM tablet to see if it would fit into my life.  I began by playing with it in my home and then took it with me on a ten day trip to San Diego and Los Angeles.  I used it for work and play.  I adored its portability….  I was able to work on it in the car and carry it easily in my purse.  Because I am a video girl – the dual facing video made me giddy.  And knowing that I will be able to use Google Chat to connect with my family when I am away?  You had me at XOOM.
if you are thinking a XOOM is in your future: — Motorola XOOM price has dropped. The XOOM is now available for $499 with a 2 year contract. That makes it the lowest priced tablet on the market.
Disclosure: I partnered with Motorola XOOM for BlogHer11 and my trip to San Diego.